Hmm. I think they are charging us for two chickens instead of one I told Andrew.
Andrew looked at the check. Granted, it was in Spanish, but he agreed it looked like two chickens were on the tab.
We were on the tail end of a two week family vacation in Panama and running short on cash so we were counting every penny. We were dining at a hole in the wall locals place that served fresh cooked chicken roasted in a fire pit on site. [Seriously, fresh chicken. Chickens were running around onsite in the parking lot!]
My husband, exercising his Spanish language prowess, attempted to explain to our server that we were being charged for double the food when we had only ordered one chicken for our family to share.
The server looked very confused but, after much pantomiming and smiling on our parts, talked to the manager and brought us a new bill.
On the way back to our motel, our bellies full, we all commented about how tasty and moist our meal was, especially the drumsticks.
Huh.
Jill had a drumstick.
Drew had a drumstick.
Andrew ate a drumstick.
And I had a damn tasty drumstick.
By my, albeit slow, calculations, if everyone ate a drumstick, we either screwed that restaurant out of half the tab or we just ate a four legged chicken!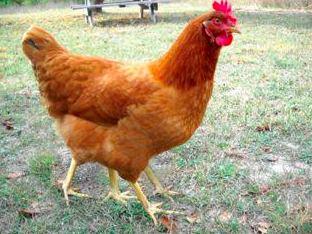 Miscommunication is the source of much frustration, headaches, and frankly, unnecessary lawyer's fees, in the legal world.
Which is why Amanda and I make it a priority to always try to be clear and concise in our communications with clients, explain the ramifications of various planning decisions, and continue to ask and answer questions until everyone, especially our clients, are completely satisfied with their estate plan design.
We also recognize that many younger families do not understand the need for proactive estate planning when they are busy raising their children and working hard to support them.
Unfortunately, none of us have a crystal ball and we all know families who have lost parents at a young age.
Yes, it's cliché, but failing to plan is planning to fail.
In an effort to provide entry level estate planning for younger women and families, we are offering on a trial basis, group estate planning workshops at our office for only $397. Each attendee (limited to 8 per session) will leave with a fully executed basic Will, guardian nominations, financial and medical powers of attorney.
Click here to be taken to the RSVP page to learn more and to register for an upcoming workshop.
I wish I could tell you that we returned to the Panamanian restaurant to pay the rest of our tab. But, alas, we had just about run out of cash for the trip and the restaurant did not accept credit cards.
Although we will likely never return to that particular restaurant again (if it is even still in business eight years later), I will never forget the importance of clear communication with others despite any language barriers.
And the importance to travel out of the country with enough cash!
Kristen "Never Ate a Tastier Four Legged Chicken" Marks