"What do you mean, I'm not getting 1/2 of my dad's estate? That's what his Will says!," the frustrated caller on the other end of the line yelled at me.
"You are correct that your dad's Will directs that 1/2 of his assets go to your stepmother and 1/2 of his assets go to his children. Unfortunately for you, your dad owned all of his assets jointly with your stepmother which means that she automatically owns those accounts and properties regardless of what your dad's Will says," I calmly replied.
The caller was not convinced and I received another earful from him before he hung up on me.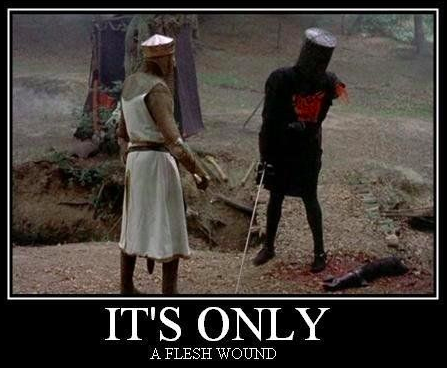 I was hired by the family to probate the estate of a guy who had recently before he died signed a do-it-yourself Will in which, I can only assume, he attempted to be fair and divide his estate equally between his second wife, her children, and his children by a previous marriage.
Unfortunately, had this gentleman sought my counsel (or another qualified estate planning professional), he would have learned that his Will would not accomplish his goals.
What the caller's father did not understand is that TITLING OF YOUR ASSETS ALWAYS TRUMPS YOUR WILL.
If you co-own an asset, be it a financial account or real estate, with another person with a right of survivorship (either as "Joint Tenants with Rights of Survivorship" or as "husband and wife"), the surviving co-owner continues to own that asset when you die regardless of what your Will or Trust says.
When I meet with clients, we do a thorough review of the titling of their assets and the beneficiaries named on their financial accounts because these seemingly little details can derail the best laid plans.
Unfortunately, I see too many Wills cross my desk after the passing of a loved one which are not worth the paper they are printed on because the deceased loved one either tried to do the Will himself or did not work with a qualified professional and keep their plan current with their changing circumstances (i.e. newly acquired assets, a marriage, death, divorce, changes in the law, etc.).
In this case, the surviving wife received an unexpected windfall inheriting all of her late husband's assets much to the chagrin of the gentleman's son.
If you want to ensure that your wishes are indeed carried out when you die, a Family Succession Strategy Session with our office is just the ticket. These are private two hour strategy sessions with me either in person, by phone, or web call. You can reserve one of these strategy sessions for only $197 online here or by calling the office: 850-439-1191.
Despite the tongue lashing I received, I did feel a bit sorry for the gentleman's son. After all, on paper, he was supposed to inherit 1/2 of his dad's hard earned money and property.
I can only guess that the guy's father was attempting to save a few bucks by doing his Will himself.
Unfortunately, the pennies he saved before he died ended up costing his family an arm and a leg after he died.
Kristen "Helping Your Family Keep Their Arms and Legs" Marks