"I'm going to be hanging out with the hooligans of Kraków tonight. Wish me luck."
Our son who has been studying abroad this semester in Latvia was spending two weeks in Poland when Latvia went on another Covid lockdown a couple of months ago. Since his classes had temporarily moved online, it was a perfect opportunity to continue his travels around Europe.
He happened to be in Kraków during the infamous annual "Holy War" soccer game between competing teams both based in Kraków. Bet you've never attended a professional soccer game that included police in full riot gear, flare guns being shot across the field during the game at opposing fans, and firemen roaming the stands putting our fires.
Seriously, check out "Holy War" soccer game in Kraków on YouTube. You won't believe it.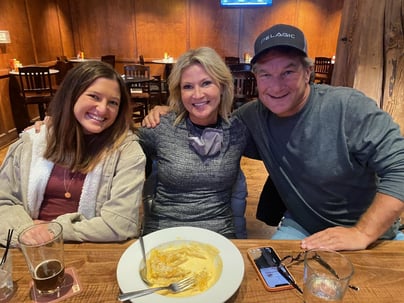 Andrew, Jill and I are traveling to Eastern Europe this weekend to meet up with our son. The itinerary has been in flux with the Covid situation. Originally we planned to visit Vienna, Austria and Budapest, Hungary. With Austria on lockdown, we are now planning to visit Maribor, Slovenia so the kids can ski, Belgrade, Serbia, and Budapest, Hungary, all countries that I had to look up on a map (sad, right?!).
There is a lot to coordinate in the meantime. New lodging arrangements, Covid tests the day before we leave, passports, Covid vaccination cards, acquiring cold weather clothes, airline-approved facemasks, pet sitters, mail hold, packing… My "to-do" list grows daily.
Procrastination on such items will only make things worse. I may forget something or even lose my opportunity to be fully prepared.
Not unlike getting one's estate planning affairs in order.
Our office receives regular phone calls from frantic family members whose loved ones are deathly ill who still need to plan their affairs. Unfortunately, sometimes it is too late to assist them. Their window of opportunity to plan has already closed.
If you have been putting off scheduling an estate planning consultation with your attorney, remember this.
The estate planning that we do is oftentimes not about us.

We plan our affairs for our loved ones to make life easier for them when we are gone.

After all, our families are the ones who will have to live with the decisions that we chose to make for them, or not make for them, when we had the opportunity to do so.
My family's upcoming trip overseas is sure to be an adventure. We fly to Hungary and are meeting up with our son in Slovenia. I'm sure it will be easy to navigate our way to another country when we arrive jet-lagged and bleary-eyed and do not speak the language, right? Think of us when you watch the holiday classics, "Planes, Trains and Automobiles" and "National Lampoon's European Vacation" this month, minus the striptease video that goes viral.
In other news, we have a new legal assistant starting with us in January to help us better serve our clients. Stay tuned for her introduction!
I wish you a very happy holiday and look forward to catching up with you in the New Year!
Kristen "Spending the Holidays With My Hooligans" Griswold … I mean Marks