"That really chapped my butt,!" a recent client exclaimed as she finished up her story.
I burst out laughing, not having heard that expression before.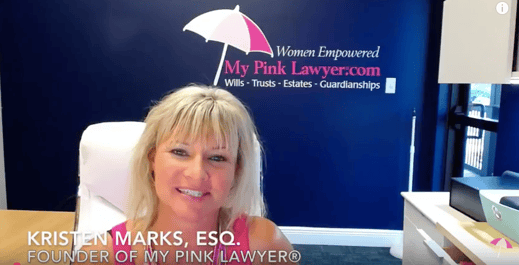 Although I do not consider myself a creative person in the traditional artist sense, I do love the creative side of crafting estate plans to serve a client's priorities and planning needs.
As you may have heard me say before, there is usually "more than one way to skin a cat" so to speak and I can usually offer two or more estate planning solutions to clients once I know where they currently stand and what they are trying to accomplish.
With what became a long-arse commute to and from the office when the Pensacola Bay Bridge was out, I had plenty of time in the car to catch up calling family and listening to some of my favorite podcasts.
One of my current listens is "Afford Anything" with Paula Pant. One of the things I love about Paula and her co-host, Joe Saul-Sehy, is their practical approach to their financial advice.
When someone asks a question like "I have $25,000 to invest. Should I use it towards a down payment on a rental property, invest it in my retirement account, or stick it in the bank?," they don't just answer the question because, frankly, there is no right or wrong answer per se.
The best answer for an individual starts with their current situation in life and what their hopes and dreams are for both the immediate and their long-term future.
Do they plan to start a family soon? Do they want to retire early before age 59 ½? Is their emergency fund sufficient?
These are examples of issues that should be explored before answering the question of how to invest extra funds.
The same analysis should hold true in designing your estate plan.
Should you leave an inheritance outright to your children? Or should you leave it to them in trust?
Sometimes the answer is obvious if your kids are minors or have special needs. Other times, the "answer" is not so clear and a thoughtful discussion of the pros and cons of each option is worthwhile.
My approach to crafting estate plans for my clients is to keep them as simple as possible without sacrificing important planning goals.
I like to keep my clients' plans both practical and efficient in their execution.
My advice to you with your finances and your estate plans?
Begin with the end in mind and work with a qualified professional who will ask you lots of questions to help you discover your planning goals and then help you craft your plans from there.
After all, I don't want you later saying, "That really chapped my butt!"
Kristen "No Butt Chapping Here" Marks
P.S. You can learn more about probate avoidance and living trust from an audio interview I recently have and uploaded on my website. It can be found here: https://www.mypinklawyer.com/video/morgan-stanley-interview-with-kristen-marks
P.P.S. And here's the link to a podcast interview I recently did on how I've built My Pink Lawyer®: https://www.mypinklawyer.com/video/kristen-marks-featured-in-the-panhandle-podcast