"Whoa, I'm worth THAT MUCH DEAD to my family?," I thought to myself this weekend as I was reviewing our life insurance coverages.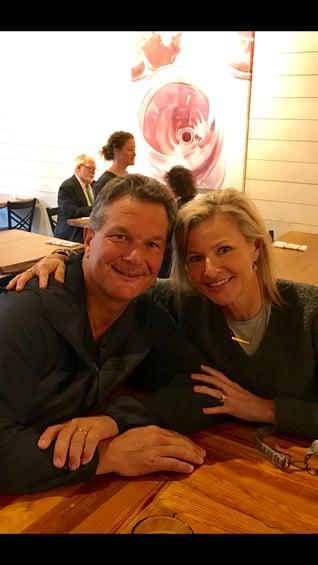 I chuckled. It's not uncommon for us in our working and building years to be worth more dead than alive to our loved ones. After all, many of us have mortgages and other consumer debt.
My single goal this year is to pay off all of our consumer debt which, thankfully, consists primarily of vehicle loans rather than credit card debt or student loans which we only fairly recently repaid.
Student loan debt stinks which is why I am hell-bent on making sure my kiddos don't graduate from college with any debt. We know young lawyers with hundreds of thousands of dollars in student loan debt. Although not impossible to repay, it sure does put a hamper on what you are able to save and invest when you are young and the power of time to invest is on your side.
I'm reading some fabulous books on the subject of money and boy, am I wishing I read them twenty-five years ago when I came out of law school. With disciplined saving/investing and the power of compounding interest, it's unbelievable to think how much further along we'd be financially.
But alas, we are where we are and, heck, we've lived a darn good life so far raising our family.
But we are moving into a new phase of our lives with our son going off to college this Fall.
We will officially be empty nesters! Yippee!
So, this new phase of our lives prompted me to reevaluate our current life insurance needs and beneficiary designations.
I recommend my clients re-evaluate their estate plans whenever they have a major life event or move into a new phase of life. Or, even if you think nothing has changed, review your estate plan every 3-5 years with your estate planning attorney.
Not to hang it over their heads or anything (ha ha) but I've told my kids that before I loosen the purse strings at my death for them, that I want them to read the same financial books I am reading that I am finding so helpful in thinking about money, investing, saving, and working towards financial independence as quickly as possible.
In case you're interested in learning more about these subjects too, the books are The Simple Path to Wealth by J.L. Collins, Your Money or Your Life by Vicki Robbin, and Financial Freedom by Grant Sabatier. The last book is written by a millennial who reached financial independence by the age of 30 so I think it will appeal to my kids.
Of course there are many other books on the subject of money out there but these two in particular have piqued my interest and they are not only informative, but entertaining reads.
So, let me ask you. When was the last time you dusted off your Will and other estate planning documents to review them? Are they painfully out of date or out of sync with your current desires and life situation? If so, we offer attorney reviews of existing plans for new Florida clients through our Family Succession Strategy sessions which you can book online here.
My daughter just agreed to read one of my book recommendations so let me stop here so I can order her a copy from Amazon and ship it to her at college. Gotta strike while the iron's hot with these kids!
Kristen "Preaching to My Kids Never Stops" Marks