I have some super exciting news to share with you this morning.
I'm about jumping out of my seat with anticipation.
It's been a long anticipated wait of over a year but the day has finally arrived.
Drum roll please ……
I am so very proud to introduce you to newest member of the My Pink Lawyer® team, our new attorney, AMANDA LYNCH ELLIOTT!
I met Amanda last May when she was in town for her twin sister's wedding. Amanda knew she was moving back to Pensacola later in the summer and was starting the job search.
Unfortunately, the timing wasn't right for me to offer her a position then (though I was really excited about her and really wanted to).
We stayed in touch, however, and, a former cross country runner in college, Amanda even joined our running team, Team My Pink Lawyer®.
The stars recently aligned this past Spring and I offered Amanda a position with our firm and she accepted!
After wrapping up matters with her former employer, Amanda is finally joining us on the "pink side". Her first official day is today!
I hope you help me welcome Amanda. You can shoot her an email at Amanda@mypinklawyer.com.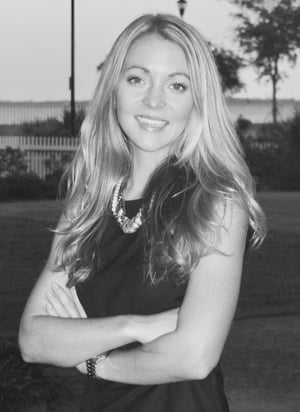 Amanda is a native Pensacolian and a graduate of the University of West Florida and Florida Coastal School of Law with honors.
Amanda enjoys spending time with her family and her husband, Mark, an orthopedist at Sacred Heart Hospital.
Amanda enjoys running, yoga, paddle boarding, and most other outdoor activities.
And the best news of all, Amanda and her husband are expecting their first child this Fall, a baby girl!
Kristen "So Flipping Excited" Marks
P.S. Have you checked out our video library lately? Click below to watch now.