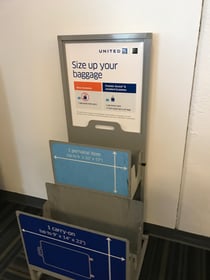 "Ma'am, you're gonna have to check that bag."
"No. Wait a minute. It will fit in this baggage sizer. This bag always fits under the seat in front of me," I muttered as I huffed and puffed.
More shuffling of clothes and smushing of my toiletries in the futile attempt to make my bag skinnier.
I finally crammed it into the ridiculously small metal sizer (which for the record is about half the size of the storage under the seat).
"Ma'am, I'm sorry but you need to fit your bag in sideways."
What? Mother of Pearl. I don't fit my bag in sideways under my seat. Why do I have to fit it in sideways out at check-in?
This trip was not boding well.
There goes $25 for an unnecessary checked bag fee.
Following a whirlwind weekend in Tuscaloosa of football, apartment hunting, and visiting, I am now off to San Diego for a business conference.
As much of a clothes and shoe fiend that I am, I can actually pack really light. Hence, the (what has always been up until now) rolling carry on bag for business trips.
The flight did not improve as I made my way to security.
"Ma'am, please step aside for a pat down."
What? Apparently, my GROIN of all things lit up the X-ray machine. Now that's an embarrassing pat down. (Still don't know what that was about. Probably someone's idea of a cruel joke. Wish I had taken a photo of the x-ray machine.)
Salt was added to the wound when I finally boarded last and found that the overhead bin above my seat and the space below my feet were both empty. What the...?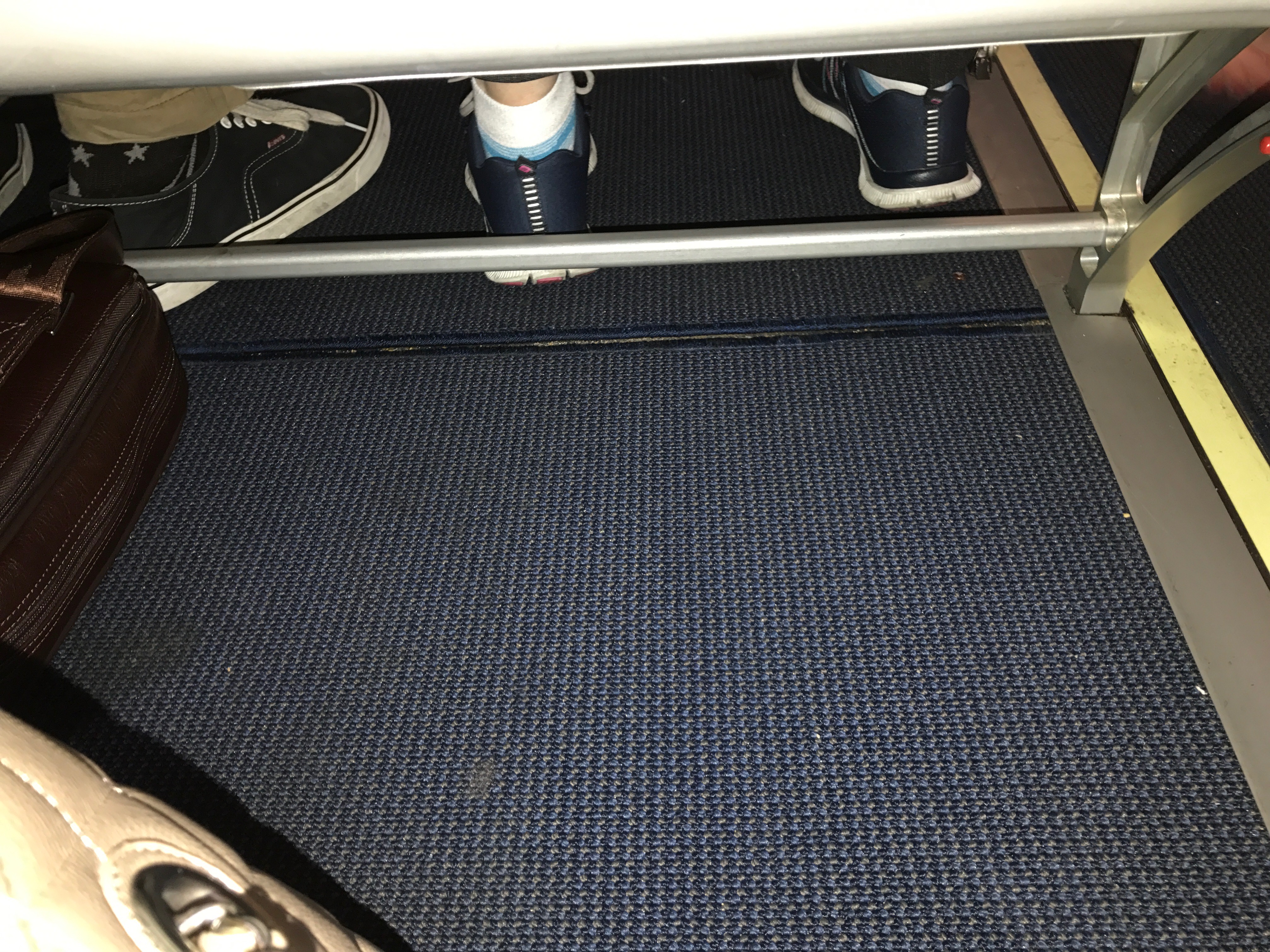 Sad, empty, wasted space under the seat in front of me
Geez, the airlines are getting ridiculous these days, nickel and diming you for every little "convenience" and making the process sooo much more difficult than flying needs to be.
We pride ourselves in our firm for always charging flat attorney's fees with no unexpected added charges that most firms tack on for postage, faxes, paralegal fees, etc.
Don't even get me started on the unfair hourly rate with a minimum 0.2 hour charge every time a lawyer even THINKS about a client that most law firms charge.
Sure, we aren't always the cheapest kids on the block but come on, do you really want the cheapest kid anyway?
Maybe the check-in clerk on my return flight will take mercy on me and let me carry on my bag. If the airline doesn't lose it on this leg of the trip first, that is!
Kristen "Packing Light & Extremely Frustrated" Marks
P.S. We still have a few spots left in our Women Empowered workshop this Thursday, October 5th at 5:30pm. You can RSVP here.
P.P.S. Have you snagged your copy of our free book yet? If not, whatcha waiting for? Click here to order it. Just pay a nominal shipping fee. Order your copy now.