"Mom, I appreciate you trying but these fried eggs taste like flat hard boiled eggs. Don't get me wrong. I like hard boiled eggs. I just asked for fried eggs."
So said my son last weekend. And, laughing at myself, I had to agree.
I'm not a very good cook. But at least my family seems to appreciate my efforts.
There were the brownies that I overcooked so much that I broke a knife trying to peel them out of the pan.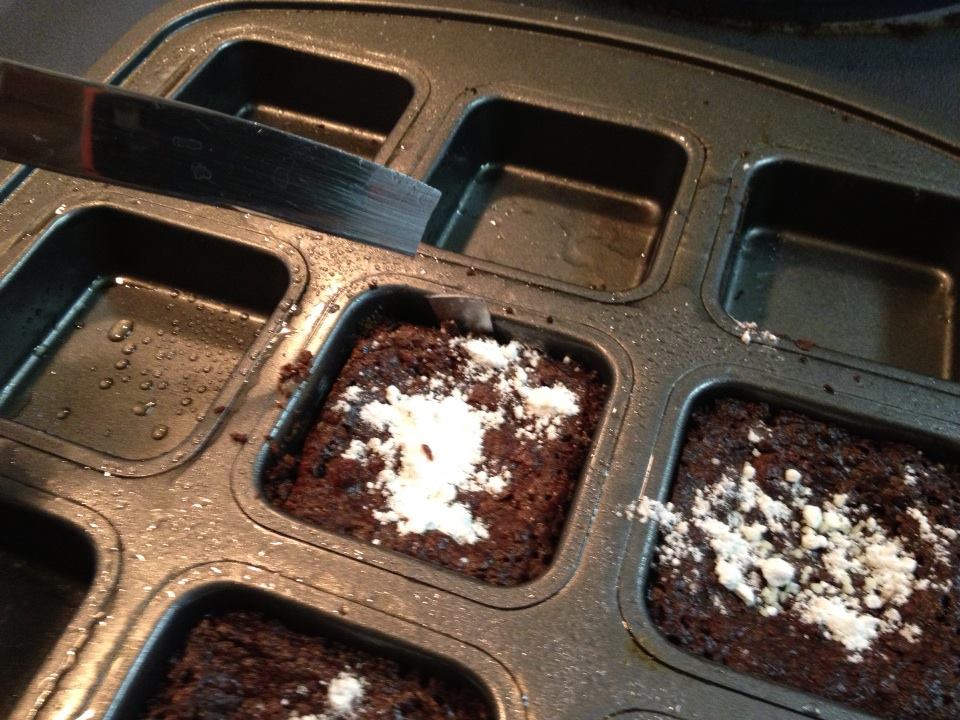 Then there were the baked potatoes that chipped my husband's tooth.
I forgot to turn off the burner after boiling pasta and set the plastic colander with the pasta on top of the pot which was still sitting on the burner.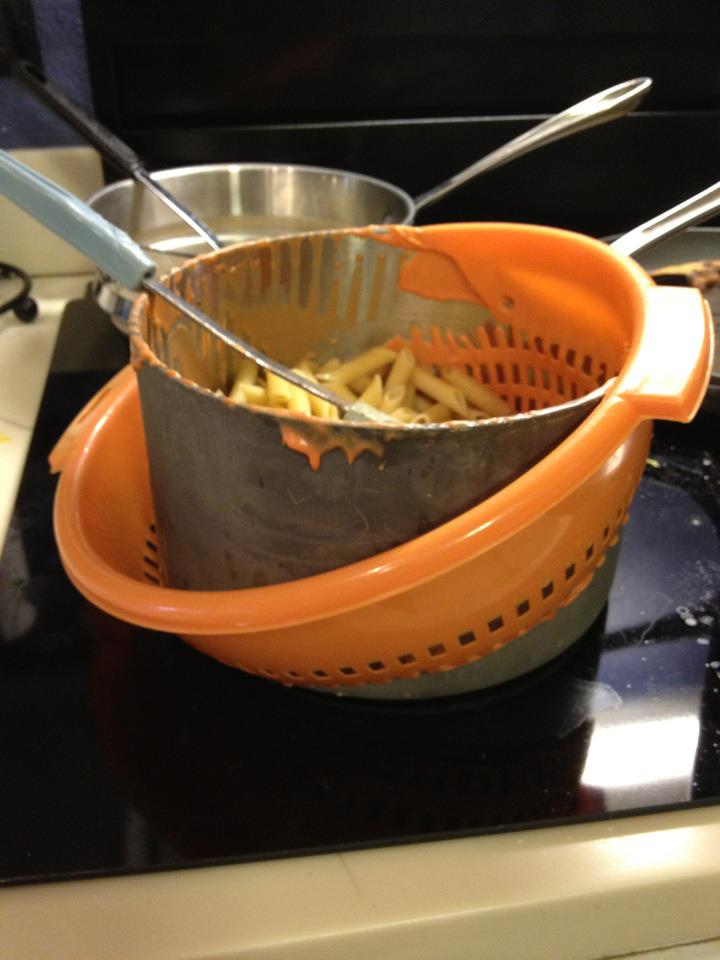 Yes, the colander melted onto the pot. Had to throw both the colander and pot away.
I sometimes forget ingredients, regularly "wing" the proportions (really, how hard is it to measure out "by look" a quarter teaspoon of something?), and often walk into another room and fail to hear the oven timer go off.
Am I glutton for punishment or do I just enjoy torturing my family?
Neither.
Like most moms out there, I do my best everyday to take care of my family and, in my mind, that means making sure there is food on the table. Sure, it may taste more like dog food some nights but the calories are there for the taking.
So why does this keep happening?
It's not that I don't pay attention to detail (because I am actually detail freak).
It's certainly not because I don't care. (Heck, if I'm going to the trouble of cooking something, dammit, it better taste good!)
I think it's because I try to multitask too much at home. I get distracted or am in a hurry and, Poof! There goes another perfectly good meal.
The good news, in case you're wondering, is that my culinary imperfections are NOT reflective of my skills working with clients.
I'm actually a super detailed focused lawyer helping clients design and deploy effective Family Succession Plans that continue to care for their loved ones even when they are no longer able to do so themselves.
Want to learn more about crafting your own personal Family Succession Plan for your loved ones? Click here to learn more.