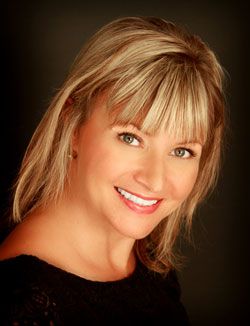 Kristen Marks
Attorney & Founder of My Pink Lawyer® a/k/a Empowerment Director
My Pink Lawyer

111 S. DeVilliers Street, Ste. B

, Pensacola, FL 32502
850-439-1191
Kristen Marks, founder of My Pink Lawyer®, has worked with women & families for over 20 years helping them with their Wills, Trusts, Estates & Guardianship needs. Kristen understands that many women often feel intimidated or overwhelmed when it comes to legal matters. Never intimidating nor stuffy, Kristen prides herself on being a lawyer for "wise women."
You don't have to be rich to benefit from practical and effective estate planning, including Wills, Trusts and naming guardians for your kids. EVERYONE has an estate plan whether you know it or not. A written estate plan custom designed for your family, however, will ensure that YOUR wishes are carried out in the event of your incapacity or death.
Other services offered by Kristen and her team at My Pink Lawyer® include:
Uncontested Probate & Trust Administrations following the death of a loved one to facilitate the orderly (and hopefully, easy!) transition of money and assets from one generation to the next
Special Needs Planning for parents to ensure a disabled child's public assistance benefits are not jeopardized by any inheritance
Appointing Guardians for Minor Children
Appointing Guardian Advocates for developmentally disabled adults
Much to clients' delight, all matters at My Pink Lawyer® are handled by flat fee (no surprise bills!) and low cost, no obligation initial consultations are offered.
Kristen has been married to her husband, Andrew, who is also a lawyer, for over twenty years. They have two teenage children together. They love to travel as a family with Latin America being a favorite destination. Kristen is an avid reader and loves the beach.
Besides practicing law, Kristen is also an entrepreneur, author and public speaker.
Kristen is on a mission to empower and inspire women to get organized and plan ahead to protect themselves and their families.