Wise Women Protect Their Assets:
Essential Estate Planning Guide For Smart Women
Order Your FREE Copy Now!
How Does This Book Help Women?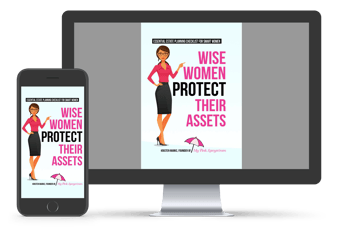 "Wise Women Protect Their Assets" is fast, fun read.
Written in plain english, avoiding confusing legal jargon, this book will inspire and help you get your estate planning affairs in order.
As a Florida estate planning attorney who has personally worked with hundreds of women and families for over two decades, I have seen firsthand the most common mistakes that women make in their estate planning (or lack thereof).
In this book, you will learn how to avoid the 10 most common planning mistakes that I see smart, caring women and moms make everyday that cause unnecessary government interference, time delays, and family hardship after the death of a loved one.
The Essential Estate Planning Checklist outlined in this book, if completed, is GUARANTEED to minimize, if not avoid, outrageously expensive legal fees, unnecessary time delays and government interference, and family fights.
HURRY!
In this book, you will discover 10 simple ways to save your loved ones from unnecessary government interference and months of time delays, thousands of dollars in legal fees, and countless headaches, sleepless nights, and family fights.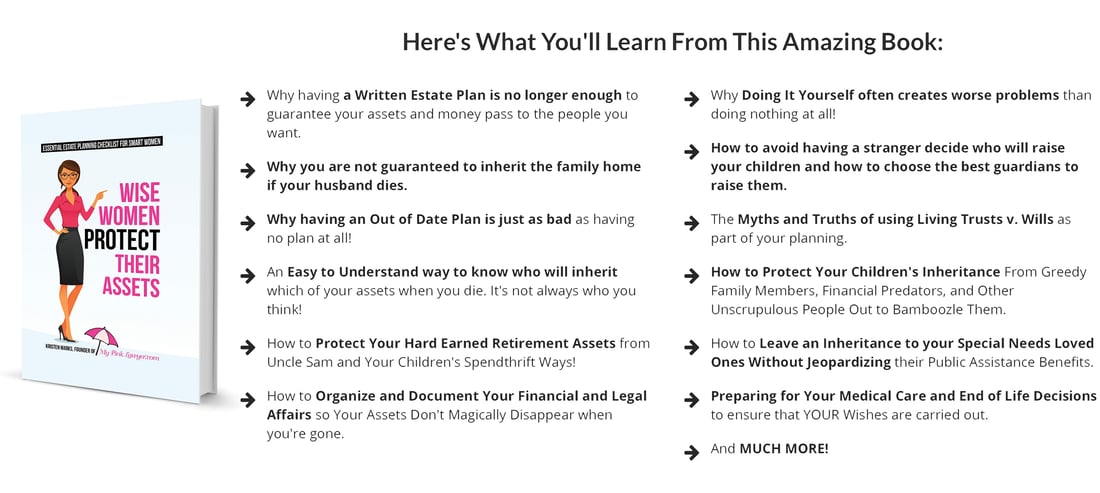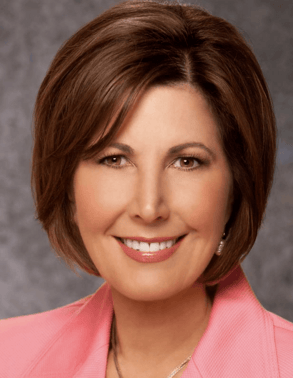 "Great book to both inspire and empower women of all ages to think about their future and the legacy they want to leave behind for their loved ones.This easy to read and informative book has personally inspired me to become a "wise woman" and plan for my family's future and stop procrastinating."
- Kate DeBlander, National Sales Director at Mary Kay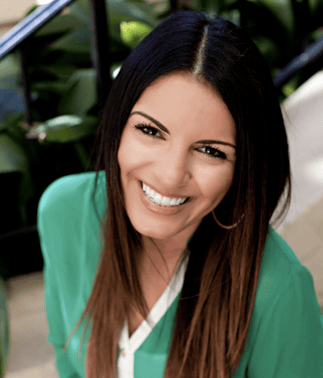 "I love this book. As a business owner and a young adult, I am lucky to have mentors who taught me to plan ahead. Thank you, Kristen, for making a topic that most of us dread so entertaining and captivating! I highly recommend this book."
- Kristen Hadeed, CEO & Founder of Student Maid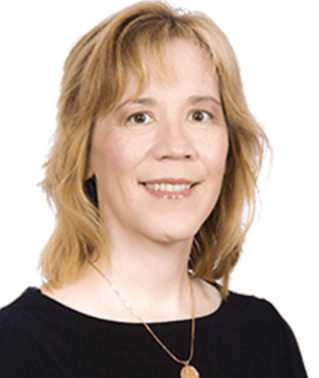 "Powerful, yet easy to understand, advice for women to take charge of their future. I recommend this book for any woman who doesn't yet have a written estate plan or who hasn't updated it in years. Read this book and share it with your girlfriends. They will thank you!"
- Alicia Chen, M.D. Internal Medicine Physician