The ability to structure your affairs to save your loved ones time, money, and family fighting has never been easier.
LEARN HOW TO PROTECT YOUR CHIILDREN'S INHERITANCE AND SAVE YOUR LOVED ONES FROM UNNECESSARY TIME DELAYS, GIGANTIC LEGAL FEES, FAMILY DISPUTES, AND ENORMOUS STRESS IN JUST 2 HOURS...EVEN IF YOU THINK YOU ARE TOO YOUNG OR NOT WEALTHY ENOUGH TO PLAN.
Learn our time-tested strategies and tactics designed to protect your assets and ensure the continued care for your loved ones at your very own private FAMILY SUCCESSION STRATEGY SESSION
Here are just some of the Time & Money Saving Strategies You'll Learn at your Family Succession Strategy Session:
Avoid 10 Devastating yet common planning mistakes that can cost your family thousands of dollars in unnecessary legal fees and time delays.
Learn the Myths and Truths about Florida probate and learn if your loved ones are at risk.
Beware the Dirty Little Secrets about living trusts that estate lawyers don't want you to know.
Proven tips, tricks & hacks to Guarantee your kids and other loved ones are protected from creditors, financial predators, and greedy family members.
Learn the easiest ways to avoid probate.
Deploy simple techniques to protect your assets during your lifetime.
Explore proven strategies to ensure that your children are raised by the people YOU choose and not folks chosen at the whims of the courts.
Guaranteed inheritance rights you are entitled to as a surviving spouse in the State of Florida, even if your husband "cuts you out" of his Will.
Discover special planning tactics required for your Florida homestead. Learn what you can and cannot do with your family home if you are married or have young children.
Learn established ways to secure your kids' inheritance in blended families to provide for both your spouse and children without compromising the other.
Surefire planning procedures for disabled children to preserve their public assistance benefits and provide for their continued care during their lifetime.
All of your

questions will be answered.

AND A WHOLE LOT MORE!
Hey, Don't Take Our Word for It. Read What Others Are Saying About Our Family Succession Strategy Sessions…
"I went to visit my folks in Pensacola and while I was there, arranged a meeting with Kristen to discuss estate planning for them. We met and reviewed everything they would need to ensure their estate would be protected. I was amazed at everything that was needed. Kristen covered everything and brought a level of comfort for my parents as well as my siblings and me. To top off the excellent recommendations, she worked within the time frame for my visit! Her staff was also extremely accommodating." Karen A., Cherry Hill, NJ
"I was searching for an attorney that could assist me with some planning issues. I was pleasantly surprised when contacting the attorneys at My Pink Lawyer®. They were kind and caring, explained everything in detail, and promptly responded to questions I had. Their willingness to help me, even though I did not become a client, was excellent as they were still just as helpful." Jayleen F., Pensacola, FL
"We are reviewing my legal documents again and I am even more satisfied with the work My Pink Lawyer does for me. It is easy to make an appointment with them, they are on time for appointments, and take the time to answer all of your questions." Donna P., Pace, FL
This Strategy Session is for YOU if:
You've experienced a family "mess" after the death of a loved one and want to ensure it never happens again.

You've never planned before but understand that it is important for your family and don't know where to begin.


You've put together a plan in the past but are not sure if it really meets your family's needs and if it will actually save them time, money, and headaches when the plan is implemented.



You want to get your feed wet and learn more about what it takes to launch an effective Family Succession Strategy that is quick, easy, and fool-proof for your family to follow.
This Strategy Session is NOT FOR YOU if:
You are looking for the cheapest planning option possible. We are NOT the cheapest kids on the block. Our proprietary 3-Step Custom Designed, Comprehensive Family Succession Plans start at $1,497.


You "just want" a particular document to be drafted such as a deed, power of attorney, or living will. Our strategy sessions are comprehensive and will encompass a wide variety of topics appropriate to your situation including, but not limited to, probate avoidance and asset protection strategies, protecting your loved one's inheritance, nominating guardians for your minor or disabled children, and ways to minimize unnecessary time and legal expenses for your family during the succession process.


You are not willing to complete and return the Pre-Strategy Worksheet to us before your consultation. Our attorneys prepare in advance and review every worksheet prior to your strategy session to ensure you get the most out of our time together. The time we will have together and the advice we can offer you will be limited if we are unable to prepare for your strategy session in advance.


You are looking for a free consultation. Because our attorneys are in high demand and the number of strategy sessions are limited each month, we do charge a

non-refundable reservation fee of $197

for our comprehensive Family Succession Strategy Sessions (though we understand you may need to reschedule your appointment and that's ok).
I'm Interested! But What's the Catch?
Our Time-Tested Family Succession Strategy Sessions have already Saved Hundreds of Families like Yours Thousands of Dollars in unnecessary legal fees and expenses. We've spent over twenty years fine-tuning our strategy sessions and invested hundreds of hours meeting with and advising families like yours on the best ways to make matters simple and easy for their loved ones while still ensuring that your planning goals are met.
The Retail Value of our Family Succession Strategy Sessions is over $750…(some clients even say the strategy session saved their family thousands of dollars just in the valuable advice they received when we met).
But, to make these sessions affordable to everyone, we are offering these private strategy sessions for a reasonable reservation fee of only $197.
And, in case you're wondering, you won't be walking into any high pressure sales meeting at your strategy session. Frankly, that's not our style.
Of course, we will offer you the opportunity for us to work more closely together (and most folks do take us up on our offer), but there is no obligation to do so.
Plus, your Strategy Session is Backed by Our 100% No-Risk Satisfaction GUARANTEE!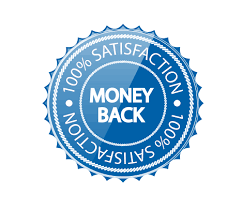 If at the end of your Strategy Session, you don't believe you received at least $197 worth of valuable legal advice that will save your family time, money, and headaches (whether you choose to work with us or not), then we will refund your reservation fee.

So what are you waiting for?
Complete the reservation form below to Reserve Your Exclusive Family Succession Strategy Session Now and our office will be in touch with shortly to coordinate our schedules.
Reserve 10 Point Family Succession Strategy Session