So much planning and preparation goes into having a child.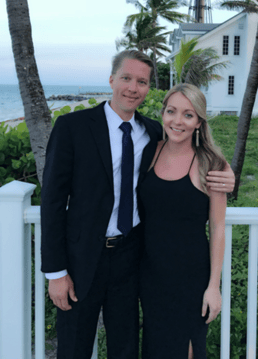 My husband, Mark, and I are knee-deep in adorable baby clothes, swaddles and gear, and we are putting the final touches on our baby girl's nursery.
We've consulted checklists for all of the items we "need," although we have tried to take a more minimalistic approach and buy practical items that we know we will use.
It seems that every person you meet at this stage has advice for first-time parents – which we welcome and appreciate by the way! – but one crucial piece of planning is rarely mentioned:
Creating/updating your estate planning documents to include your new baby.
It doesn't get much more practical than that.
If you are like us and are just beginning your professions, you may think that you do not have enough assets to justify a full-blown estate plan.
However, there are important documents you can execute now that will provide you with peace of mind knowing that your child will be cared for in the event that something happens to you and/or your spouse.
These documents include:
Durable Power of Attorney
Living Will + Health Care Surrogate
Appointment of Agent
Appointment of Guardian
In addition to the above, it is also a good time to update the beneficiaries on your financial accounts, update any life insurance policies you may have, and consider increasing their coverage amounts.
While you may not be at the point in your life to justify a complex estate plan, the documents listed above will ensure that your spouse and/or designee can make financial and medical decisions for you if you are no longer able, and carry out the disposition of your remains according to your wishes.
Appointing a guardian for your child will help prevent family battles and allow you and your spouse the opportunity to contemplate the best person to raise your child in your absence.
We can assist you in making these critical decisions, and more importantly, making your decisions legally binding, at a Family Succession Strategy Session that you can schedule online by clicking this button.
While it can be overwhelming to make such challenging decisions in an otherwise exciting and happy time, implementing a plan now will alleviate so much trouble and heartache for your family and loved ones should it become necessary.
Mark and I have a sneaking suspicion that we won't be getting quite as much sleep as usual in the very near future. Addressing the "what ifs" through basic, common sense estate planning is just one less thing to lose sleep over. After all, we are going to need all the sleep we can get very soon!
Amanda "Excited Mommy in Waiting" Lynch Elliott