From David Bowie and Gene Wilder to Leonard Cohen and John Glenn, 2016 was a sad year to say goodbye. As this year comes to an end, we are taking a moment to remember a few of the stars we've lost this year.
January 10 - David Bowie had terminal lung cancer and died two days after his 69th birthday, surrounded by family in New York, but not before releasing his final album "Blackstar."
January 14 - Alan Rickman, a.k.a. Severus Snape from Harry Potter, was helping students at Oxford University raise money for the refugee crisis before his battle with pancreatic cancer ended his life.

February 19 - Harper Lee, the author and Pulitzer Prize winner famous for her novel, To Kill a Mockingbird, passed away in her sleep in Alabama. Her seemingly lost manuscript was published as Go Set a Watchman, a sequel to her first book, before her death.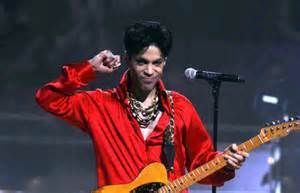 April 21 - Prince sang his last tune at his final concert before he died of a drug overdose at his home in Paisley Park. Further investigation discovered that several prescription drugs were mislabeled at his home. None of his family is aware of any planning he made for his $300 million dollar estate (You can read more details here).
May 19 - Morley Safer, one of the most respected journalists in television history, passed away just a week after he announced his retirement from 60 Minutes.
August 13 - Kenny Baker, the actor who portrayed R2-D2 in the Star Wars films, died just before his 82nd birthday from a long enduring illness.
August 28 - Gene Wilder, the great Willy Wonka, died at his home in Connecticut from complications due to Alzheimer's disease.
November 7 - Leonard Cohen, singer-songwriter of songs like Hallelujah, Suzanne, and Sisters of Mercy, died in his sleep after a bad fall at his Los Angeles home.
November 24 - Florence Henderson, the beloved mom of the Brady Bunch and to so many others through our television screens, passed away on Thanksgiving Day from heart failure.
December 8 - John Glenn, the first American to orbit the Earth and a former U.S. senator, passed away after several hospitalizations.
December 13 - And most recently, a heart attack took Alan Thicke, the famous TV dad on the 80's show "Growing Pains" while he was playing hockey with his youngest son.
Life can end at any moment, but that does not mean we cannot be prepared for it.
As Kristen Marks, the founder of My Pink Lawyer®, often reminds her clients,
"We all have a window of opportunity to plan and at some (often unknown) time, that window will shut for all of us. So plan early and keep your Family Succession Plan current because it truly is the last nice gift you will leave your loved ones."
For now, let us remember who these famous faces are, the words they sang, wrote, or said, and look back at our own growing pains.
---
If you haven't yet gotten your own Family Succession Plan in order, a great place to start is by downloading Kristen's free book which you can do right here.