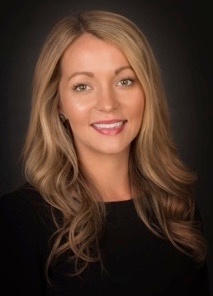 Amanda Lynch Elliott
Attorney at My Pink Lawyer®
My Pink Lawyer

111 S. DeVilliers Street, Ste. B

, Pensacola, FL 32502
850-439-1191
Amanda Lynch Elliott is a Florida attorney and native Pensacolian. She is a graduate of the University of West Florida and Florida Coastal School of Law with honors. As the newest addition to the My Pink Lawyer® team, Amanda works primarily with Guardianship and Probate clients, and is passionate about educating and empowering clients while creating lasting relationships.
Amanda enjoys spending time with her family and husband, Mark, and their two rescued (and adorable) dogs, reading, volunteering, and traveling. She has served as an advocate for abused and neglected children through the Guardian ad Litem program since 2013. Her favorite activities are running (as a proud member of the My Pink Lawyer® running team, #womenempowered), yoga, paddle boarding, and most anything in the sunshine. She and her husband are the proud parents of their first child, a baby girl, born in late 2018.

Other services offered by Amanda and her team at My Pink Lawyer® include:
Uncontested Probate & Trust Administrations following the death of a loved one to facilitate the orderly (and hopefully, easy!) transition of money and assets from one generation to the next
Special Needs Planning for parents to ensure a disabled child's public assistance benefits are not jeopardized by any inheritance
Appointing Guardians for Minor Children
Appointing Guardian Advocates for developmentally disabled adults
Much to clients' delight, all matters at My Pink Lawyer® are handled by flat fee (no surprise bills!) and low cost, no obligation initial consultations are offered.